Eating the Word: How to Study the Bible
#bible #biblestudy #biblejournaling #godsword #readthebible
"Your words were found, and I ate them, and your words became to me a joy and the delight of my heart, for I am called by your name, O Lord, God of hosts." Jeremiah 15:16
One of my goals this new year is to continue to grow in my knowledge of the Word of God. This post is designed for those who fit in one or more of these categories:
1. You have never studied the Bible and you don't know how to get started.
2. You have read the Bible, but your desire is to know more and go deeper.
3. You want to help others to learn how to study the Bible.
Let's start by looking at the importance of studying God's Word.
WHY DO WE STUDY THE BIBLE?
I have heard this question a lot and I want to show you through scripture why we are called to study scripture.
THE WORD PREPARES US
"All scripture is breathed out by God and profitable for teaching, for reproof, for correction, and for training in righteousness, that the man of God may be complete, equipped for every good work."
2 Timothy 3: 16-17
"For the word of God is living and active, sharper than any two-edged sword, piercing to the division of soul and of spirit, of joints and of marrow, and discerning the thoughts and intentions of the heart." Hebrews 4:12
THE WORD GUIDES US
"Your word is a lamp unto my feet and a light unto my path." Psalm 119:105
"The unfolding of your words gives light; it imparts understanding to the simple."
Psalm 119:130
THE WORD IS ENDURING
"The grass withers, the flower fades, but the word of our God will stand forever." Isaiah 40:8
"Heaven and earth will pass away, but my words will not pass away."Matthew 24:35
"For truly, I say to you, until heaven and earth pass away, not an iota, not a dot, will pass from the Law until all is accomplished." Matthew 5:18
THE WORD BRINGS WISDOM
"Everyone then who hears these words of mine and does them will be like a wise man who built his house on the rock." Matthew 7:24
"Get wisdom; get insight; do not forget, and do not turn away from the words of my mouth." Proverbs 4:5
THE WORD IS PERFECT
"This God—his way is perfect; the word of the Lord proves true; he is a shield for all those who take refuge in him."2 Samuel 22:31
"The law of the Lord is perfect, reviving the soul; the testimony of the Lord is sure, making wise the simple." Psalm 19:7
HOW DO WE STUDY THE BIBLE?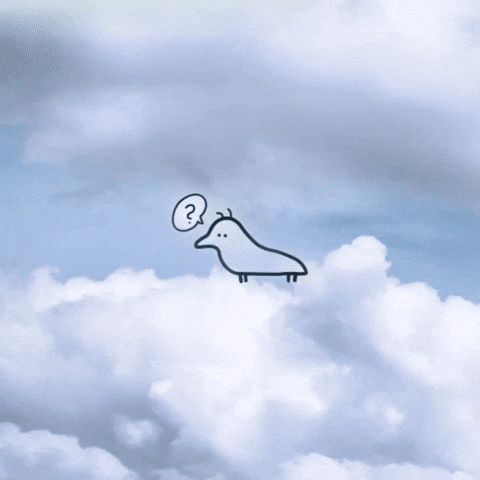 This is where it can get complicated right? It would have been nice if God would have given us specific instructions on how to study His Word. But, to be honest, I love that He didn't!
We are all unique. We see things differently, feel them differently, and experience them differently. God allows us to use our own unique way of learning to decide the best method for studying the Bible.
Perhaps you are frustrated or unsatisfied with your Bible time because you are not using a strategy that fits the way you learn.
Most people fall into 1 of 3 learning categories:
1. Visual learners
2. Auditory learners
3. Tactile/kinesthetic learners
* Some people are a combination of one or more of these styles depending on circumstance, but for most of us there is a dominant learning style.
VISUAL LEARNERS
Visual learners learn best by seeing. They prefer a quieter environment with no distractions or only some soft music playing in the background. Visual learners prefer strategies like:
highlighting

diagrams, charts, maps

journaling

drawing

coloring

outlining
AUDITORY LEARNERS
Auditory learners learn best by hearing and speaking. Because they are easily distracted by noises, they should study in quiet areas—with no distractions like music, TV, or conversations. Auditory learners prefer strategies like:
listening to the Bible on audio

reading the Bible out loud

watching YouTube videos of the Bible being read. ( https://youtu.be/qyvbhkBuV0o )

studying with someone else

participate in group Bible study
TACTILE/KINESTHETIC LEARNERS
Tactile learners learn best by doing. Tactile learners have trouble learning just reading or listening. They need to be more hands on. Some good strategies for the tactile learning are:
read the Bible while doing an activity like walking on the treadmill

make note cards of scriptures and walk and pace while reading them

read the Bible while squeezing a Koosh ball or stress ball

study the Bible with music in the background

take frequent breaks. Read a little, walk away and do something else, and then come back and read some more

Get a journaling Bible where you can take your own notes, draw, and color to keep your hands busy
ACTUAL METHODS TO FOLLOW
Based on your unique learning style, and then applying the strategies I have given you, here are some ideas on how to get the most out of your time in the Bible time.
1. Read the Bible straight through from Genesis to Revelation. This will take time, but is worth it! Be sure you don't skip any books. Remember that all scripture is Holy Spirit inspired for our knowledge and edification. A One-Year Bible or a One-Year plan are excellent for this method and will help keep you organized and on track.
2. Start with the gospels. If you are a new believer, or you are just coming back to reading the Bible, this is a great place to start. For new believers, they have made the decision to follow Jesus. Reading the gospels will allow them to get to know Him. While you are there, just keep going through the rest of the New Testament!
3. Do a 30-day plan. In this method, you will read the same book of the bible everyday for 30 days. This is ideal for smaller books of the Bible. If you choose a longer book, make it a 2–4 month plan.
The constant repetition will help move the information you are reading from your short-term memory into your long-term memory and this is where real learning takes place.
The constant repetition will help move the information you are reading from your short-term memory into your long-term memory and this is where real learning takes place.
GOING DEEPER
Here are some extra suggestions for taking your Bible time to a deeper level:
get a good study Bible with a concordance

get a journaling Bible

put a Bible app on your phone or tablet

get a set of Bible highlighters. Don't use regular highlighters, they will bleed through the thin pages

buy a commentary to accompany your reading. These commentaries really break down the verses to help you fully understand the text

if you don't want to buy a commentary there are many good commentaries and tools online. Two that I use are:

get a journal to take notes, write down important scriputes, ask questions, or write down prayer requests.

get the Strong's Concordance app for your phone or tablet. This will help you to understand the Bible as it was written in its orginal language.
Hebrew–Old Testament
Greek–New Testament
If you are creative, make your own
book marks. Pinterest has some great ideas for helping you create and annotate your Bible. You can purchase supplies like cardstock, ribbon, washi tape, and so on at most hobby stores like Hobby Lobby or Michaels.
I hope that this helps you to see that reading the Bible and studying the Bible are two completely different things.
If you are wanting to take your faith to a new level this year, it will take time and effort, but what you get in return is SO worth it!
Blessings as you dig deeper into the Word,
Susie
*all photos courtesy of Unsplash
Susie O'Neal has a master's degree in Educational Psychology. As a psychology professor for almost 10 years, she helped hundreds of incoming freshman learn and understand their specific learning style and how to use basic strategies to improve their learning in the classroom, how to study, and how to prepare for exams.
Susie is the founder of Between the Gardens ministries where you can find daily devotionals on Instagram @between_the_gardens and Facebook @BetweentheGardens.
She is the author of the upcoming devotional "Abundant Rain" which will be available soon.